EDIT MAIN
Child Outreach Screening is a FREE service offered to ALL children in Rhode Island who are 3 to 5 years old by the Barrington Public Schools in partnership with the Rhode Island Department of Education.
Screenings are designed to help families understand how their child is progressing and how they can continue to support their child's development. Screenings are also designed to determine whether children may experience challenges that could interfere with the acquisition of knowledge or skills.
From birth to age three, children are screened regularly by their pediatricians/physicians. Local school districts provide yearly developmental screening through Child Outreach for 3, 4, and 5 year old children, prior to Kindergarten.
What are the goals of Child Outreach?
Information
Child Outreach provides information about your child's development and resources that are available within your community.
Positive Outcomes
Child Outreach can help identify children who may need further assessment, intervention, and/or services at an early age to promote positive outcomes in kindergarten and beyond.
COVID-19 Alternate Child Outreach Screening
Child Outreach Programs across the state of Rhode Island, with the support of the Rhode Island Department of Education (RIDE), are providing an alternate Child Outreach screening option to families which will allow for non-contact screening of 3, 4, and 5 year old children. While children are usually screened in person by trained screeners, screenings during COVID-19 will allow for information to be provided by parents/guardians about their child in multiple areas of development.
In its "Child Outreach Screening Provisional Guidance" document, RIDE states "The use of norm-referenced tools that rely on parent reporting will ensure that Child Outreach screening continues to be available and accessible at all times while delivering results that have a high degree of validity and reliability". (August 2020)
The alternative screening process is a 3 part process
1.) Parents should download and complete the Parent Consent and Medicaid Consent forms. These forms must be returned to the district before the screening can begin.
2. Upon receipt of the consent forms you will be sent a Family Questionnaire. This form will ask questions about your child's health history and their development as observed at home in everyday activities.
3. The final step in the screening process will be completed by parents/guardians using the online screening instruments.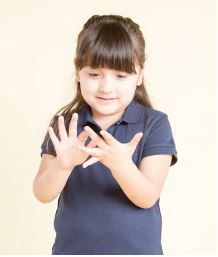 Screening Tools:
GENERAL DEVELOPMENT - Ages & Stages Questionnaires, Third Edition (ASQ-3): This is designed to screen the developmental performance of children in the areas of communication, gross motor skills, fine motor skills, problem-solving, and personal-social skills.
SOCIAL-EMOTIONAL DEVELOPMENT - Ages & Stages Questionnaires/ Social-Emotional, Second Edition (ASQ:SE-2): This standardized screening provides information, based on parent report, about a child's self-regulation, compliance, communication, adaptive behaviors, autonomy, affect, and interaction with people.
Results of the Screening will be sent to you within 2-3 weeks.
HOW DO I ARRANGE A SCREENING FOR MY CHILD?
Please download and complete the Parent Consent Form and Medicaid Consent Form. Please scan and return the form to childoutreach@barringtonschools.org.
If you do not have access to these forms online, please contact our office at 401-247-3145.