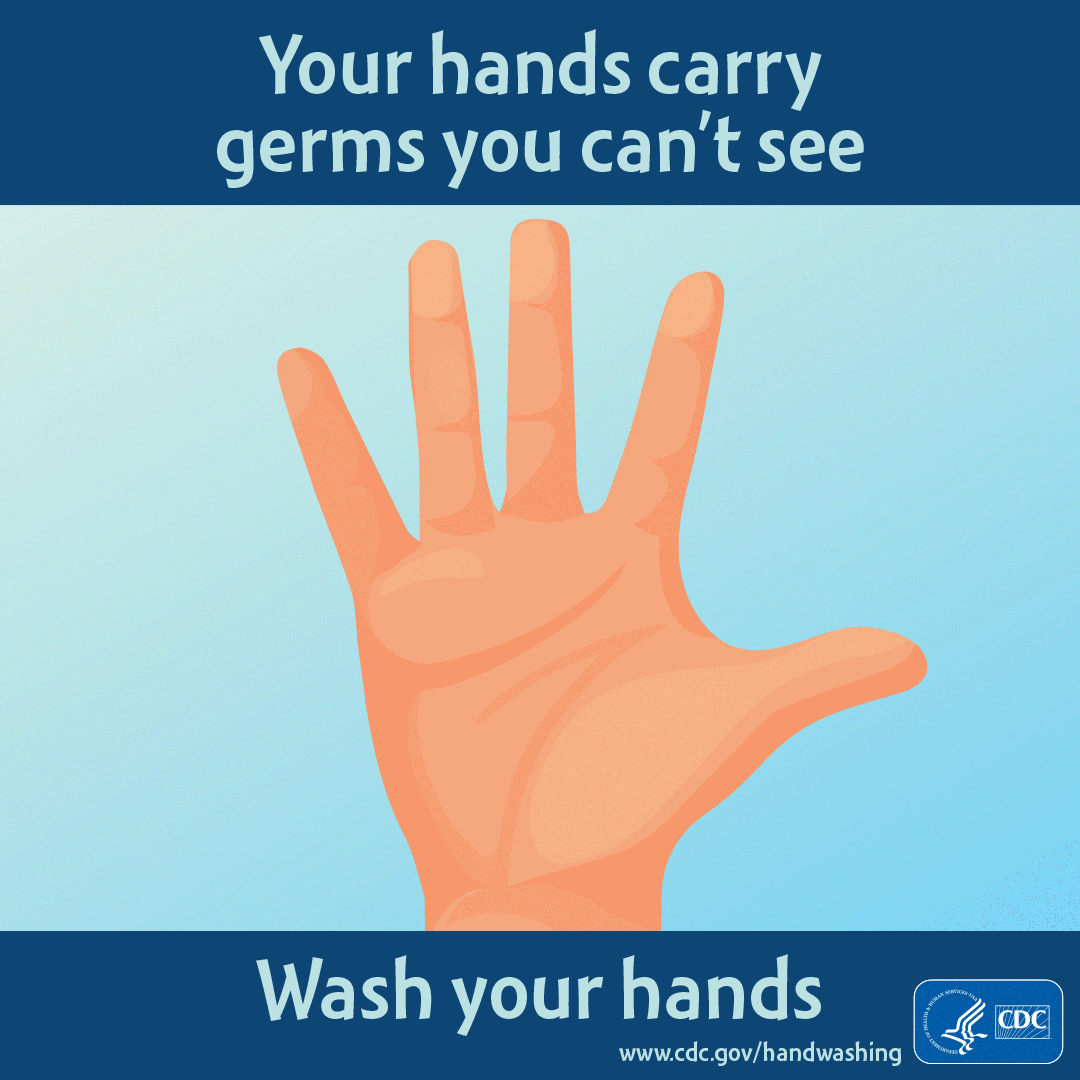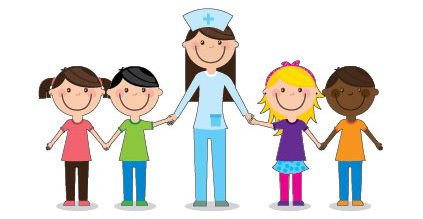 RIDOH: COVID-19 INFORMATION FOR SCHOOLS
COVID-19 testing is available at test sites in your community and in schools. There is no cost to participate in COVID-19 testing.
Click here to search for a testing site near you and go to portal.ri.gov to make an appointment.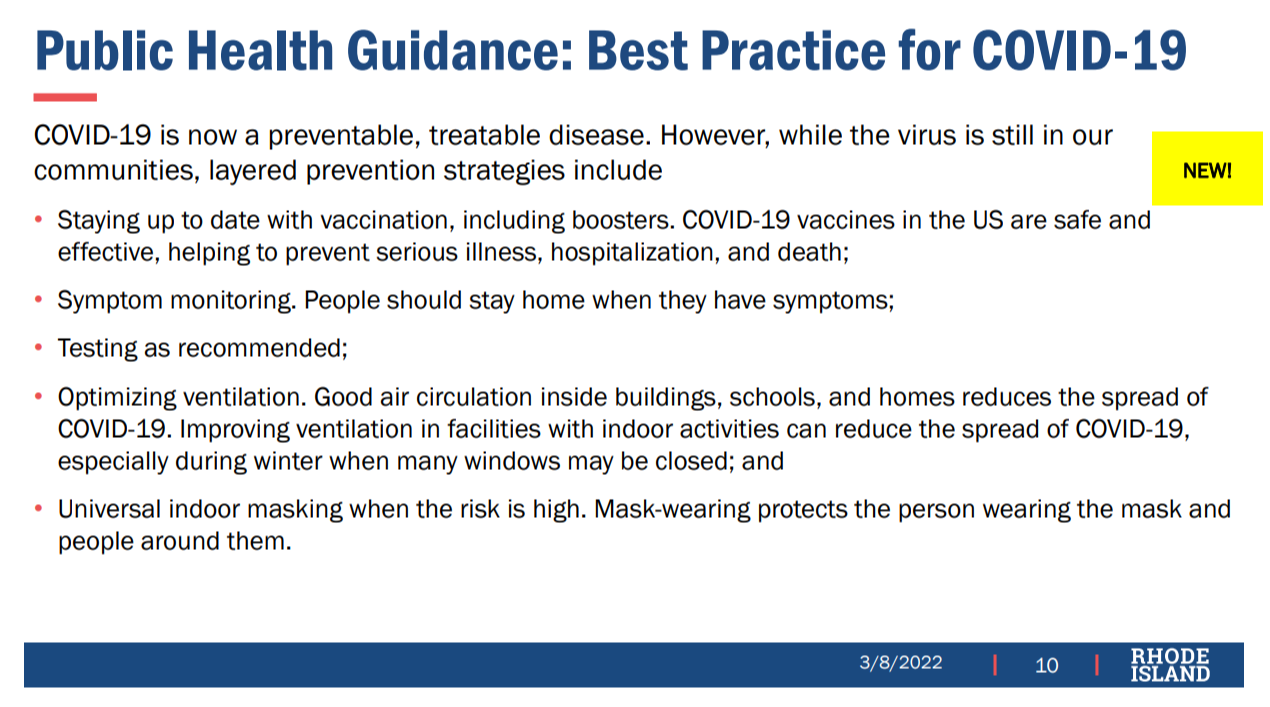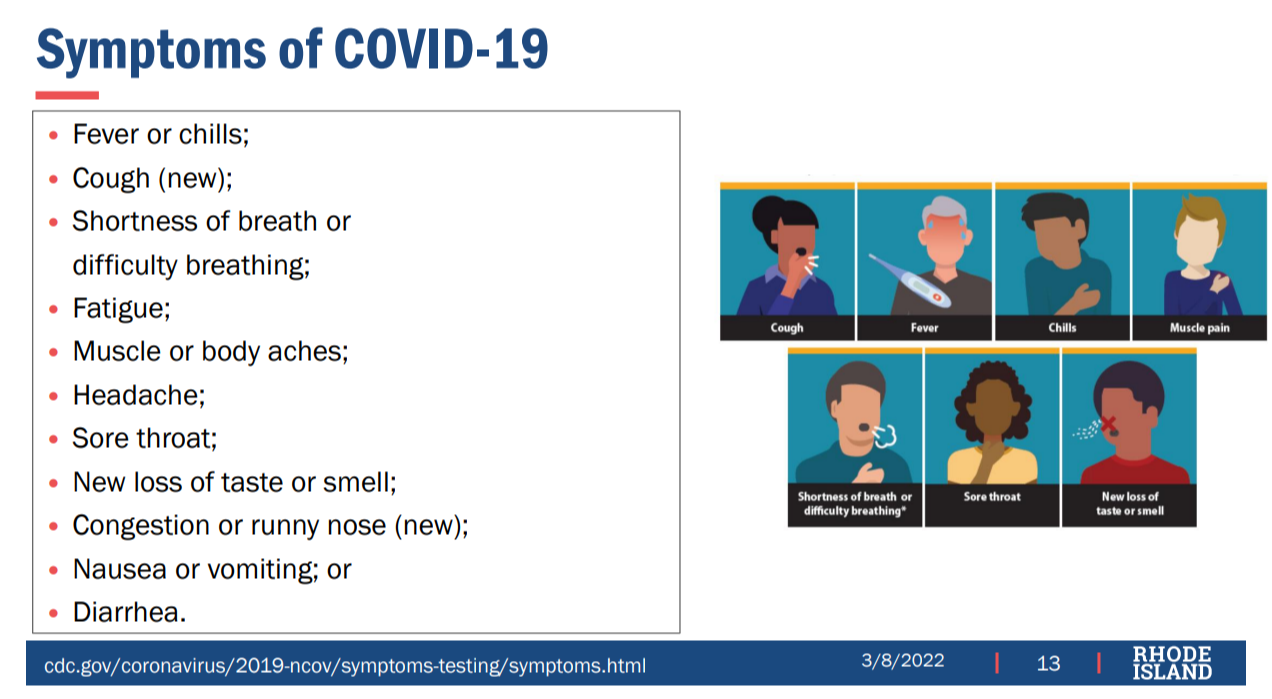 IF YOUR CHILD HAS SYMPTOMS:
Report symptoms to the school nurse to determine if COVID-19 testing is required and whether siblings can attend school

Email the school nurse if illness occurs outside of school hours

Communication is important to ensure contact tracing if there is a positive case
IF YOUR CHILD TESTS POSITIVE FOR COVID-19:
Please notify the school nurse and teacher

Student must isolate at home for at least 5 days

If symptom-free on day 6 without fever reducing medication, student may come to school to be tested:

If negative, student can remain and wear high-quality, well-fitting masks at school for days 6-10, except when eating/drinking

If positive, student must finish a 10 day isolation and return to school on day 11
IF SOMEONE ELSE AT HOME IS POSITIVE FOR COVID-19:
Vaccinated students who are asymptomatic can continue to attend school

Students will be tested daily at school before class

Students should wear a mask for 10 days

Quarantine is still required for unvaccinated children with a positive household member
IF THERE IS A COVID-19 EXPOSURE AT SCHOOL:
We are no longer contact tracing in school

The whole class will be notified of the exposure if there is a positive case

Please monitor your child for symptoms daily

Keep your child home and get tested if they are ill

Students and staff who are exposed to a positive case should wear high-quality, well-fitting masks for 10 days after exposure
TRAVEL QUARANTINE INFORMATION:
There is no law requiring quarantine after travel, however, RIDOH strongly recommends following CDC guidance on travel quarantine as the best public health practice

More information about these recommendations can be found here

DOMESTIC TRAVEL RECOMMENDATIONS

Vaccinated - do not need to test or self quarantine

Unvaccinated - test 3-5 days after travel, self-quarantine for 7 full days

INTERNATIONAL TRAVEL REQUIREMENTS

Vaccinated - test 3-5 days after travel, self-monitor for symptoms

Unvaccinated - test 3-5 days after travel AND self-quarantine for 7 full days

Students are not able to participate in distance learning during travel quarantine

Please speak with your principal or school nurse if you have any questions
COVID-19 TESTING IN OUR SCHOOLS:
Nayatt School is no longer testing asymptomatic students

Individual results are entered into the RIDOH portal and parents will be notified

Thank you for your support of our efforts to expand the prevention, detection, and testing of COVID-19 in our state and within our schools
VACCINATION:
Voluntarily submit your child's COVID-19 vaccination record HERE

Vaccination remains the most powerful strategy to keep children and families healthy and students learning in person and involved in extracurricular activities

RIDOH strongly encourages all eligible students, staff, and families to get vaccinated

Information about registering for a COVID-19 vaccine can be found HERE
FIND MORE INFORMATION FOR RI SCHOOLS IN THE UPDATED PLAYBOOK. PLEASE SPEAK TO THE SCHOOL NURSE IF YOU HAVE ANY QUESTIONS AS OUR DISTRICT PLAN MAY VARY.