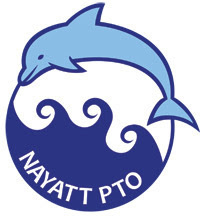 Nayatt News Update 10.16.20
Dear Nayatt Families,
Enjoy the long weekend. Monday is a statewide professional development (PD) day. Students will participate in assignments provided by their teachers while the teachers participate in professional development. Teachers will not be available to provide support.
If parents filled out the Tech. Survey in last week's update, there were about 30 families that did not have access to a device for their child. Our new devices have not arrived yet. Please know the teachers sent home paper copies for your child to access for this PD day.
Other families will need to have their canvas accounts set up by Monday. Know that this can be tricky. Nayatt Canvas Message.
Please make sure to have your child's id. Number which can be found in Aspen.

Their password is all lowercase, if you type any uppercase letters or add spaces where there should not be, the pairing will not occur.

Make sure you are logged into their google account.

If you are a Kindergarten parent or parent of a child new to the school and you do not have an Aspen Account yet, please email the contacts below.

Once the account is set up, students can access their Canvas account via their clever badge.
Nayatt Contact Information, this document is also on the school webpage under documents. Nayatt School Webpage
Thank you for your time and attention, we appreciate the on-going support. Another shout out to Sara Mycroft and her gardens and grounds team, everything looks amazing. Mums for our teacher area outside were also purchased by Gardens and Grouns. Outdoor spaces for students and staff are welcoming and inviting.
COVID Update:
Nayatt had one positive case two weeks ago, the entire class was quarantined.

The student who tested positive is recovering nicely.

We had no other cases during the quarantine period for the students who were close contacts or anyone else in the class.

Everyone is back at school. This is a testament to the mask wearing, handwashing, social distancing, outdoor learning and disinfecting happening at Nayatt School.

We are very proud of the work of our students, teachers, and parents with these efforts. Keep up the great work!
Changes from In Person to Distance Learning and Vice Versa:
Students who are out sick or being monitored for covid symptoms may participate in Distance Learning, if they are able.

Students are not allowed to participate in Distance Learning at random. This is carefully followed and documented and can be cause for an attendance investigation.

If your child needs to be home for illness, try to email the office staff and the classroom teacher so we can mark your child, "virtually present" and make sure they can access the classroom.

Students who are on vacation or visiting family are considered an unexcused absence and will make up work on their return, this is district policy.
Official Changes to Your Child's Learning Model:
If a change is requested to move from distance learning to in-person, please note that it may take up to two weeks for the plan to be implemented, as schedules, seating arrangements, and teacher assignments may need adjusting.
Please note that if your child is remaining home due to COVID Symptoms or is quarantined, you do not need to complete the Learning Model Change Request. The school nurse or secretary will work with you on using the Distance Learning options during that time.
Lunch Order Forms:
Nayatt School Lunch Order Form, Oct. 20th-23rd
Nayatt School Teams:
Thank you so much to the parents and staff who have applied to be on the Nayatt School Improvement Team and the Special Education Task Force. I will be emailing you this week.
Here are the meeting dates:
School Improvement Team Mtgs

School Leadership Team Meetings

Special Education Task Force Meetings

Wednesday, Oct. 28th

6 PM-Virtual

Wedensday, Nov. 11th

6 PM-Virutal

Wednesay, Nov. 4th 6 PM

Virtual

Wednesday, Nov. 18th

Wednesday Dec. 16th

Wednesday, Dec. 2nd

Wednesday, Dec. 9th

Wednesday, Jan. 13th

Wednesday, Jan. 6th

Wednesday, Jan. 20th

Wednesday, Feb. 10th

Wednesday, Feb. 3rd

Wednesday, Feb. 24th

Wednesday, March 10th

Wednesday, March. 3rd

Wednesday, March 24th

Wednesday, April 14th

Wednesday April 7th

Wednesday, April 28th

Wednesday, May 12th

Wednesday, May 5th

June-TBD

June TBD

June TBD
Nayatt School Improvement Team: Parents-Sarah Gaines, Lindsey Tavares, Michelle Slusarz, Melissa Coen (Health & Wellness Liason), Jody Tanzman, Tracey Learned (Principal), Fran Taft (Head Teacher), Catarina Anselmo (ELL Specialist), Nichole Collins (School Nurse) and Rania Milman (K Teacher)
This team focuses on the BPS Strategic Goals:

#2-Social Emotional Well Being

#3-Collaborative Culture

#4 Parent/Community Engagement
Nayatt Special Education Task Force: Judith Dixon, Rachel Folan, Jared Owens, Lesley Kizze, Tracey Learned (Principal), Heidi Brousseau (Social/Emotional Specialist) and Michele Marcello (School Social Worker)
This team focuses on the BPS Strategic Goals:

#1 Student Success-gap closure and engagement in the Deeper Learning Competencies of Crtical Thinking, Collaboration, Communication, and Creativity

#2 Social Emotional Well Being

#4 Parent and Community Engagement
Nayatt School Leadership Team: Tracey Learned, Julie Myszak (Instructional Coach), Claudia Muccino (Math/Enrichment Specialist), Cristen Smith (Grade 2 Teacher), Michelle Blanchette (Reading Specialist), Denise DeFanti (K Teacher), Michelle Pereira (Gr. 1 Teacher), and Kim Spaight (Grade 3 Teacher and LEAPP (Lead Educate and Promote the Profession).
This team focuses on the BPS Strategic Goals:

#1 Student Success-gap closure & Deep Learning Competencies

#3 Collaborative Culture